Our apples Antarès® and pears Sweet Sensation® cooked at Asia Fruit Logistica ON !
This year, the trade fair Asia Fruit Logistica is online, due to the health situation.
This Friday 20th November, Charles Soussin, the reference Chief for the interprofessional organism of fruit and vegetables in France, made a live cooking demo with our famous apple Antarès® and delicious pear Sweet Sensation®.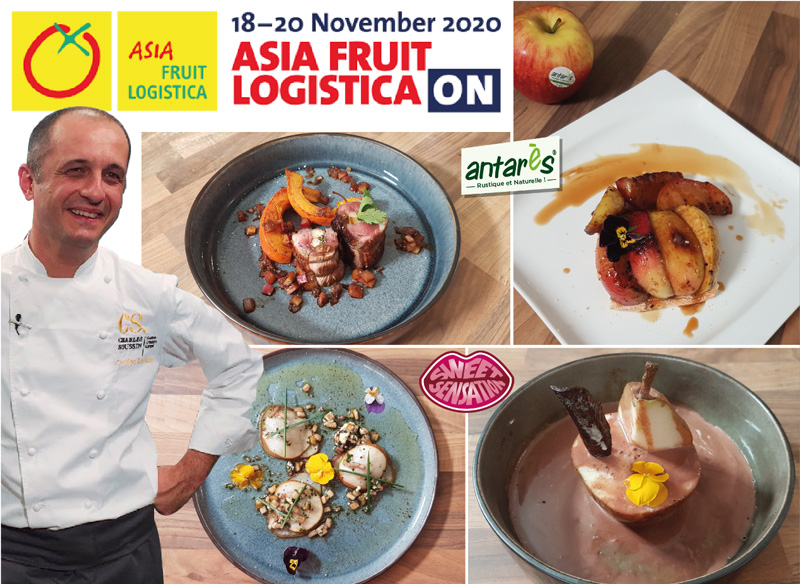 The Chief cooked these delicious recipes :
Sweet Sensation® pear ravioli and scallop tartare, chives and Roquefort emulsion
Poached Sweet Sensation® pear tournedos, salted butter caramel and hot chocolate with spices
Antarès® apple tatin and spoon cookies
Roast duck and Antarès® apple and pumpkin, shallot and apple juice